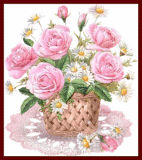 Mayrene E. Hull
Died: December 17, 2022
_______________________
Celebration of Life:
May 20, 2023
12:00 Noon
Treusdell Funeral Home
65 S. Main Street
Belfast, NY

Caneadea

Mayrene E. Hull , 80, passed away Saturday, December 17, 2022 at Jones Memorial Hospital, Wellsville. A celebration of life will be held on May 20, 2023 at 12:00 noon at the Treusdell Funeral Home Belfast. Family and Friends are welcome to attend. The Rev. Robert Mackmer of Belfast will officiate.