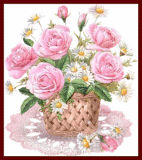 Matthew David Larry Spencer
July 2, 1956 - Feb. 27, 2017
_______________________
Visitation:
No Visiations

Funeral Service:
No Funeral

Matthew David Larry Spencer


Matthew David Larry Spencer, 60, of 4107 Irons Rd., passed away Monday, February 27, 2017, at ECMC in Buffalo, following a lengthy illness. Born July 2, 1956 in Paulding, OH, he was the son of Matthew Larry (Mother Unk) Spencer.

Matthew had grown up in Paulding, OH and attended the local school there. Most of his life was spent in the Western New York area. The past five years he had resided in Scio. He was a handy man, enjoying fixing all kinds of things, most of all motorcycles.

Surviving are a dear friend, Ronda Miles of Scio; three sons and three daughters of Ohio; several grandchildren; a sister, Tina Wade of Paulding, OH; and several nieces and nephews.

There will be no visitations or funeral. Arrangements are under the direction of the Treusdell Funeral Home, Friendship. Online condolences may be expressed by clicking the button below.