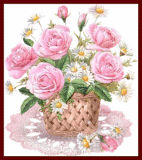 Jerome R. Clark
Apr. 19, 1938 - Nov. 30, 2016
_______________________
Visitation:
No Visitations

Memorial Service:
Sunday, July 30, 2017
2:00 pm
Maple Grove Cemetery
Friendship, NY

Jerome R. Clark, 78, 160 Seneca Ave, Wellsville, and formerly of Nile, NY. passed away Wednesday, November 30, 2016 at Highland Healthcare Center, following a brief illness. Born April 19, 1938 in Cuba, NY, he was the son of Wrayburn H and Dorothy A. Monagle Clark.

Jerry, as he was called had grown up in the Friendship area and attended Friendship Central School. For 50 years, Jerry was employed at Farnsworth Cookie Factory.

Surviving are three brothers, Ward E. (Connie) Clark of Ludlow, Maine, John P. (Phyllis) Clark of Marion, IN, and Dennis L. (Gayle) Clark of Belmont; several nieces and nephews; and a special uncle, Glenn L."Bill" (Marian) Clark of Friendship.

A memorial service will be held on Sunday July 30, 2017 at 2:00 pm at the Maple Grove Cemetery, Friendship.

Special thanks for exceptional and compassionate care given by the staff at Highland Park Healthcare Center. Arrangements are under the direction of the Treusdell Funeral Home, Friendship. Condolences may be made to the family by clicking the button below.