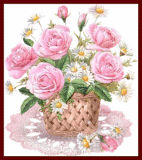 Jerold L. Randall
May 19, 1938 - Dec. 25, 2022
_______________________
Visitation:
No Visitations

Funeral Services:
No Funeral Services

Jerold "Jerry" L. Randall


Jerold "Jerry" L. Randall, 84, of 7443 North Branch Rd., Friendship, passed away Sunday, December 25, 2022 at The Wellsville Manor Nursing Home, following a brief illness. He was born May 19, 1938 in Coudersport, PA. At an early age he moved to Friendship to a small farm. He worked as a core maker in Drakes Foundry in Friendship for a few years. After that he worked at Turbodyne Machine Shop in Wellsville for many years. Lastly, he ran a hobby farm on the North Branch Road.

Jerry loved hunting and fishing and was a member of the NRA.

Jerry was predeceased by his long- time companion Betty Joan Ward.

Surviving are a sister, Jean Lates of Friendship and several nieces and nephews.

There will be no visitations or funeral services. Arrangements are under the direction of the Treusdell Funeral Home of Friendship. Online condolences may be made by clicking the button below.