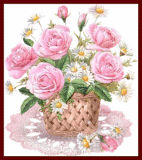 Jean Williams
Mar. 15, 1950 - July 7, 2021
_______________________
Visitation:
Monday, July 12, 2021
4:00 - 7:00 pm
Treusdell Funeral Home
65 S. Main Street
Friendship, NY

Funeral Service:
Monday, July 12, 2021
7:00 pm
Treusdell Funeral Home
65 S. Main Street
Friendship, NY

Jean Williams, 71, of 12 West Water St. Apt. 4, Friendship, passed away unexpectedly at her home on July 7, 2021. Born March 15, 1950 in Queens, NY, she was the daughter of John J. and Eugene Kraus. In Port St. Lucie, FL, she married Claude (Jack) Williams who predeceased her on July 5, 2005.

Jean had resided most of her life in the Long Island and Friendship areas. As a youngster, she was a model and later she was a country music singer for the Road Runner Band. Also, she was a horse trainer for the Belmont Race Tract in NY City. In Friendship, she was known as the driver of "Big Red", the little red car that Jean drove all around the area.

Jean enjoyed country Music, riding motorcycles, hanging out at the beach. Most of all, she loved her family and spending time with them.

Surviving are 2 daughters, Mindy (Mike) Shaw of Friendship and Elizabeth Leach of FL; 7 grandchildren and 5 great grandchildren; and a nephew, John Kraus of Friendship.

Jean was predeceased by a son, Sean Hagan; a sister, Christina Kraus; and a niece, Dawn Kraus.

Friends may call at the Treusdell Funeral Home, Friendship from 4-7 pm Monday, July 12, 2021 at which time funeral and committal services will be held. The Rev. Robert Mackmer of Belfast, will officiate. Memorials may be made to St. Judes. Online condolences may be made by clicking the button below.