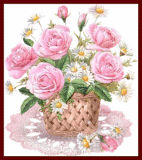 George E. Block, Jr.
June 13, 1947 - May 21, 2017

_______________________
Visitation:
Thursday, May 25, 2017
1:00 to 2:00 pm
Treusdell Funeral Home
65 S. Main Street
Belfast, NY

Funeral Service:
Thursday, May 25, 2017
2:00 pm
Treusdell Funeral Home
65 S. Main Street
Belfast, NY

George E. Block, 69 of 3219 Pennsylvania Rd.,Olean, passed away Sunday May 21, 2017 at Olean General Hospital, following a lengthy illness. Born June 13, 1947 in Chicago, IL, he was the son of George E. and Edna Block Sr. On June 21, 1986 in Olean, he married the former Beverly Haskins, who survives.

George had grown up in Chicago, attended and graduated from the Lane Technical College Prep High School. Entering the Army after his schooling, he served in Viet Nam, seeing combat there and earning medals. Returning from the army he began a career in sales by ownership of a specialty store in Chicago. From there he continued in sales until his retirement in 1999. After retirement, for a short time, he was employed by the Allegany County with Meals on Wheels.

He enjoyed flower gardening, woodworking and volunteer work in homeless shelters, Most of all he loved his family and spending time with them, especially his Grandchildren.

He was a member of the Olean First United Methodist Church.

Surviving in addition to his wife, Beverly, are two step sons, Tobin H. (Claudia) Keeler of Fillmore and Todd L. Keeler of Belmont; four grandchildren and five great grandchildren.

Friends may call at the Treusdell Funeral Home, Belfast, from 1:00 to 2:00 pm on Thursday, May 25, 2017, where immediately following visitation, funeral services will be held at 2:00 pm. The Rev. Susan Block, Pastor of the Olean first United Methodist Church will officiate and burial will be in Riverside Cemetery, Belfast. Memorials may be made to the Cattaraugus SPCA or the Shriners Hospital for kids 900 Rocky Point Dr. Tampa FL 33607. Online condolences can be made by clicking the button below.