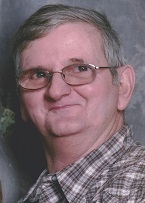 Gary E. Stuck, Sr.
Aug. 29, 1950 - Jan. 21, 2017
_______________________
Visitation:
Thursday, January 26, 2017
Noon to 2:00 pm

Treusdell Funeral Home
50 E. Main Street
Friendship, NY

Funeral Services:
Thursday, January 26, 2017
2:00 pm

Treusdell Funeral Home
50 E. Main Street
Friendship, NY

Gary E. Stuck Sr., 66, of 5794 Co. Rd. 18, passed away Saturday, January 21, 2017 at Strong Memorial Hospital, Rochester, following a lengthy illness. Born August 29, 1950 in Wellsville, he was the son of Arthur A. and Gladys E. Goodliff Stuck.

Gary had resided most of his life in Allegany Co. and had attended the Richburg School system. He had been employed at various firms in the area including Cuba Cheese Co. and Valley Sales in Montana. Later Gary became a self-employed small engine repairman from his home in Alma.

He enjoyed carpenter and mechanic work. Also loved his family and spending time with them.

Surviving are a son, Steven Stuck of Bolivar; three daughters, Michelle Stuck of Michigan, Jamie Stuck of Michigan, and Deborah Stuck of Rochester; several grandchildren; three brothers, Kenneth (Marion) Stuck of Little Genesee, Fred (Barb) Stuck of Fillmore, and Douglas (Linda) Stuck of Friendship; two sisters, Joyce Forrest of Ischua, and Lillian Blouvet of Friendship; and several nieces and nephews.

Gary was predeceased by a son, Gary E. Stuck Jr; four brothers, Robert Stuck, Donald Stuck, James Stuck and Arthur Stuck; and two sisters, Florence Gordon and Mary Stuck.

Friends may call at the Treusdell Funeral Home, Friendship Thursday January 26, 2017 from noon to 2:00 pm. Immediately following visitations funeral services will be held at 2:00 pm. The Rev. Merritt Burdick, pastor of the Knights Creek Church will officiate. Memorials may be made to a charity of the donor's choice. Online condolences may be expressed by clicking he button below.