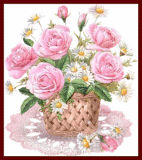 Ernest Paul Trout
Nov. 20, 1938 - Apr. 26, 2018

_______________________
Visitation:
Sunday, April 29, 2018
9:00 a.m. - 10:00 a.m.
Treusdell Funeral Home
65 S. Main Street
Friendship, NY

Funeral Services:
Sunday, April 29, 2018
10:00 a.m.
Treusdell Funeral Home
65 S. Main Street
Friendship, NY

Ernest Paul Trout, 80, of 21 East Water Street, entered into rest on April 26, 2018 at Cuba Memorial Hospital following a lengthy illness. Born on November 20, 1938, in Camden, NJ, he was the son of Lewis and Madeline Shubert Trout.

Ernest grew up in Paulsboro, NJ and attended Paulsboro High School. After High School he joined the Army Rescue and later married the former Dorothy C Percival of Runnamede, NJ. He was employed at Air Products in Paulsboro for 30 years followed by working as a custodian for the Mantua School System for over 10 years, retiring in 2003 and moving to Friendship, NY.

Ernest enjoyed camping, softball and fishing. Most of all he enjoyed spending time with his family, especially his granddaughters.

Ernest was a longstanding member of Wesleyan Baptist Church while living in New Jersey and Friendship First Methodist Church. He served as a member of the Billingsport Fire Company in New Jersey for over 30 years.

He is survived by his wife Dorothy Percival Trout; a son, William L. Trout (Richard) of Friendship; two granddaughters Katie Trout-Starzi and Airman Gabbi Trout-Starzi; a step grandson Bryan Schafer of Watertown, NY; a brother Lewis Trout (Glenda) of Hephzibah, GA and several nieces and nephews.

Ernest was predeceased by a brother Edward Trout and two sisters Joan Vail and Madeline Van Leuven.

Friends may call on the family at the Treusdell Funeral Home, Friendship on Sunday, April 29, 2018 from 9:00 a.m. – 10:00 a.m. with the funeral services following at 10:00 a.m. The Rev. Robert J. Mackmer of Belfast will officiate. Online condolences may be made by clicking the button below.