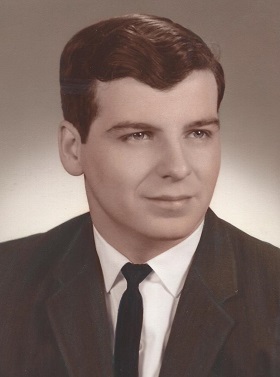 William "Bill" Heaney
Messages of Condolence
04/19/2020 at 11:32 PM

From:
Sharon Johnson
Houghton, NY

04/20/2020 at 10:33 AM

From:
Rich Seigel
Cuba, NY
I am so sorry to hear this news. If there is anything you need don't hesitate to ask.
04/20/2020 at 02:06 PM

From:
Paul Shea
Houghton, NY
Praying for Eva and the family at this sudden loss. Bill was a great friend and amazing person. Thanks for all he meant to us all and you too,Eva.
04/20/2020 at 06:21 PM

From:
Brenda J. Lilly
Columbus, OH
Mrs. Heaney and family. So sorry for your loss. Mr. Heaney was such a great teacher of so many things beyond the his English classes that I attended. My thoughts are with your family in this difficult time.
04/21/2020 at 10:08 AM

From:
Rod Biehler
Wellsville, NY
Eva, I am so sorry for your loss. I will surely miss him, but will always remember him. He was a true asset to Allegany County, the Chamber of Commerce.and all mankind. May God bless you and your family.
04/21/2020 at 10:15 AM

From:
Roger D Collins
Geneseo, NY
So sorry to hear this news. Kathy's and my thoughts are with. I have many fond memories of Bill from Jr. and Sr, English and his encouragement to attend MCC
04/21/2020 at 04:39 PM

From:
Phillip Bracchi
Geneseo, NY
04/22/2020 at 04:35 PM

From:
Dawn Daly-BRAG Historical Society
Bolivar, New York
Bill will be missed by all us local history buffs.
04/24/2020 at 03:50 AM

From:
David M Williams
Brookfield, CT
I am sorry for your loss.Bill was a fine person.Bill and I attended the 1960 Boy Scout National Jamboree in Colorado Springs, Colorado.He shared a lot of jokes and stories on that long train trip to Colorado.
04/24/2020 at 03:18 PM

From:
Willis and Beth Beardsley
Houghton, NY
Grateful for a life well-lived, with so many God-given talents We pray for you, Eva, during this time of mourning and adjustment. May the love of God be your portion.
04/27/2020 at 08:49 PM

From:
Melanie Miller
Caneadea, NY
Mrs. Heaney, Aran, and Teresa,
I was so saddened to learn of Mr. Heaney's passing. My heart goes out to all of you. He was such an inspiration to all who had the opportunity to learn from him and to all who knew him. He will surely be missed.
04/28/2020 at 10:46 AM

From:
Norilyn Patrick
BELMONT, NY
To Eva and family, we were shocked to read of Bill's passing. You are all in our thoughts and prayers at thiis sad time. May your warm memories help as you navigate this difficult phase for your family. With love to all Don and Norilyn Patrick.
04/28/2020 at 11:01 AM

From:
Steve and Linda Whalen
Arlington Heights, Illinois
We regret your loss. We so admired Bill - his dear personality and his great work.
05/16/2020 at 01:46 PM

From:
Carolyn K Pollock
Hunt, NY
Over the years I've marveled at Bill's energy and creativity in bringing Allegany County History to life through the events at the David Howe library in the fall, and the the Palmer Opera House in Cuba. Always enjoyed his acting and singing, the latest being an impersonator of a strange junk collector. I met Bill in the early 2000's when he would bring Aidan to the Houghton PreSchool where I was her teacher. Such a generous man, and it's lovely to see Aidan following in his footsteps.