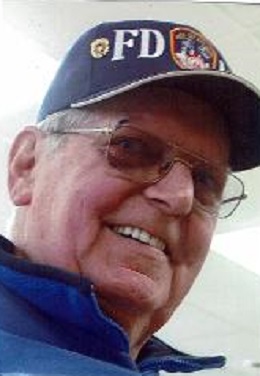 Trenwith H. "Tren" Young
Messages of Condolence
03/03/2021 at 10:52 AM

From:
George & Pat LaSalle
Belfast, NY
Dearest Dawn, George and I have heavy hearts, Tren was a sweet, kind and caring man who will be missed by all. Debbi called to let us know, (we are visiting my sister in Florida) Our thoughts and prayers will be with you and your family. Sending our love, George and Pat
03/03/2021 at 11:17 AM

From:
Karen Fuller and Wayne Preston
Belfast, NY
So very sorry to hear this. Tren always had a smile and a hello every time we saw him. Hugs to you Dawn, so very sorry for your loss. And to Tren's family always cherish the memories of a good man.
03/04/2021 at 03:23 AM

From:
Marie Histed Carr
Rochester, NY
Mrs Young and family.
I have never personally met any of you, but I distinctly remember dad talking about Mr. Young when I was but a young child.. My condolences
03/04/2021 at 07:13 AM

From:
Eileen Schnettler - Marg Romanowski
Niagara Falls - Eden, NY
Our deepest sympathy to Dawn and family in the loss of Trennie. May he Rest In Peace
Praying due strength and peace during this difficult time of loss
03/04/2021 at 07:14 AM

From:
Dan& Tammy Rutar
Belfast, Ny
Dearest Dawn and family,
Our deepest condolences to all of you.
May his spirit comfort you and may you all find peace knowing Tren is with our Lord and watch from above always in our hearts.😔🙏
03/04/2021 at 07:40 AM

From:
Linda Bledsoe
Dunn, NC
My Precious Friends, There are no words to express my deepest sympathy. I can only say that I love you all as I did Tren. God Bless you All.
03/05/2021 at 08:53 AM

From:
Althea Smith
Derry, Pa
Dawn and family I am so sorry for your loss!!! Tren was a great fun loving man!!! He will be sadly missed by so many people!!! My thoughts and prayers are with you all during this difficult time!!!