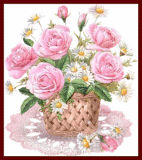 Ruth D. Taber
Messages of Condolence
12/30/2019 at 07:59 AM

Lanny & Brenda Sweet
CUBA, NY
Sorry for your loss.
12/30/2019 at 01:43 PM

Marie Histed Carr
Rochester, Ny
Mrs. Taber was my ABSOLUTE favorite teacher. I took home ec from her 7th-12th grades. She taught us so much and I feel she had a huge impact on my life. She will be greatly missed by all!
01/01/2020 at 03:50 PM

Beth Beardsley
Houghton, NY
The past 2yrs. while visiting my husband's brother, I would often stop and visit with Ruth. Sometimes we would just talk. Other times we would sing in harmony. She was a delight - very bright, and loved her family. I know you feel her loss, and mourn with you.
01/05/2020 at 06:03 PM

Glenda L. McKelvey
Belfast, NY
Tom , Sandie & family , so sorry to hear of your loss, please accept our sympathy. Prayers to you all.
01/09/2020 at 04:58 PM

Michael & Kathleen Bird
Belfast, N,Y,
Our deepest sympathy. Mrs,Taber was a force to be reckoned with, students feared her but walked away with utmost respect. She will be missed here on earth but be assured God has gotten one of the best! We are certain she isn't done with her many accomplishments yet. Peace be with you all.
01/16/2020 at 06:32 AM

Laura Longmire
Houston, TX
Your mother was an inspiration to me as a former student in the 70s She holds a special spot in my heart. With sincere condolences. Laura Blocho Longmire