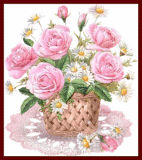 Francis J. "Frank" Murphy
Messages of Condolence
11/14/2018 at 03:53 PM

From:
Anna L Burrows
Wellsville,
YOU WILL BE MISSED A LOT . I LOVED SPENDING TIME WITH EVEN THOUGH IT WASN'T LONG .
11/14/2018 at 05:12 PM

From:
Renee Congdon
Cuba, New York
RIP Father Frank... you touched many lives and will be sorely missed. Love, Renee & Joe
11/15/2018 at 09:42 AM

From:
Sandra E Baldwin
Fountain, CO
Kevin, You and your family and in my thoughts and prayers. May you find solace in knowing he is with our heavenly Father.