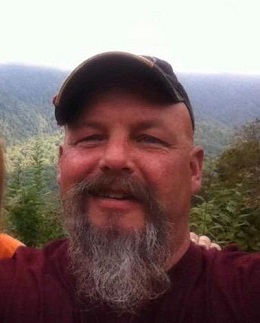 Erich Wuersig
Messages of Condolence
04/03/2020 at 05:49 PM

From:
Dawn and Tren young
Belfast, Ny
We are so very sorry for your loss. What a beautiful tribute to Erich. God will lead you through this very rough time and bring you peace. Hugs to all of you.
04/04/2020 at 01:28 AM

From:
Jacquie and Kevin Enders
Belfast, NY
So sorry for your loss. Our thoughts and prayers are with the whole family.
04/04/2020 at 05:14 AM

From:
Mary A Gardner-Ruch
Almond, NY
I am so sorry to hear that Erich has passed. I will always remember him from the Dump Fight Days. My sympathy and love go out to Lisa and all of the family. May he rest in peace.
04/04/2020 at 08:00 AM

From:
Marc Gagliardo
HAMILTON, OH
Our thoughts and prayers go out to you in this time of sorrow. We are so sorry for your loss - Marc
04/04/2020 at 09:06 AM

From:
Tim and Karen Bentley
Belfast, New York
04/04/2020 at 10:19 AM

From:
Jody Ralyea
Belmont, NY
So sorry to learn of your loss. Prayers of comfort for family and friends. Lisa, thinking of you! 💔❤
04/04/2020 at 04:40 PM

From:
james a young
fairport, NY
So sorry for your loss Klaus and Celeste, may Erich rest in peace
04/04/2020 at 05:58 PM

From:
Shirley Poore
Cuba, NY
Lisa & family so sorry for our loss
you all are in my thoughts & prayers
04/05/2020 at 04:28 AM

From:
Maria soledad Rengifo
Santiago, Chile
Dear Celeste and family. In in shock to hear abt Eriks demise. I sincerely mourn his passing and send all my love to all of you. Your Chilean sister Maria
04/07/2020 at 10:32 AM

From:
Gerd and Ginny Wuersig
Greenville, North Carolina
Lisa, Dan, and Kirsten,
We are so very saddened about Erich. Our hearts ache for all of you as you go through this unusually difficult time. Please let us know if we can do anything for you.
Love,
Uncle Gerd and Aunt Ginny
04/07/2020 at 02:08 PM

From:
Walter Weirich, Jr.
Glens Falls, NY
My sincere condolences to the Wuersig family. I was very saddened to learn of Erich's passing. I have lost a true friend. Erich touched my life in so many ways over the years, I will never forget him. He was responsible for me becoming a NYSDEC Hunter Safety Instructor, getting me into 4 Wheeling, teaching my son and I how to hunt waterfowl with his retrievers, and getting me into my current passion, motorcycling. There are so many wonderful memories of hunting turkey and deer with Erich, and the time he rescued me with his ATV from deep within the woods when I broke my leg. So many wonderful memories of just target shooting up at the pond with our shotguns and rifles, as well as camping out there and sitting around a bond fire in the evening enjoying a cold beer and some great conversation.
Thank you for a wonderful friendship, Erich, and for all the great memories. You certainly will be missed and never forgotten. Until we meet again, RIP, my friend.
04/14/2020 at 09:22 AM

From:
James Isenhart
Grand Island, Ny
So very sorry for your loss
04/28/2020 at 10:56 AM

From:
Linda and Steve Whalen
Arlington Heights, Illinois
We are so very sorry for the loss of Erich. Prayers to you Lisa and the Wuersig/Curcio family