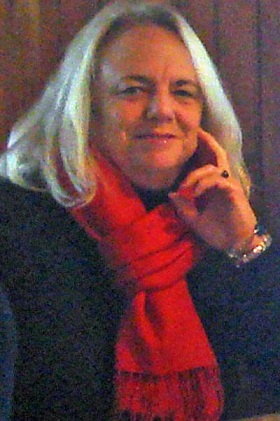 Celeste M. Wuersig
Messages of Condolence
03/10/2022 at 09:34 AM

From:
Adelaide Wesolek
Livingston Manor, NY
Our love, peace and joy to you, Renate, and your family. We are sad at your loss and with you always our love.
03/10/2022 at 09:36 AM

From:
Stanley Wesolek
Livingston Manor, NY
May the peace and love of God be with you. We are sorry for your loss.
03/10/2022 at 09:45 AM

From:
Christina Wesolek
Newark, Delaware
To my dear friend, Renate, and your entire family - my love and prayers go out to all of you. May peace find you and bring comfort now and as you journey onward. All my love and support always. ❤
03/11/2022 at 01:38 PM

From:
Banjo Oriade
New Castle, DE
You are beloved. I met you when you came to visit Renate, my officemate, in UD. You will be greatly missed. May your soul rest in perfect peace, and may your legacy prosper.
03/21/2022 at 08:14 PM

From:
Zon C Davison
Mooresville, NC
My thoughts and prayers are you and your family, May she R.I.P..