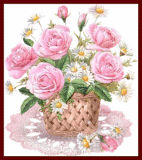 Cleo F. Wyatt
Jan. 17, 1933 - June 5, 2019
_______________________
Visitation:
No Visitaion

Funeral Service:
No Funeral Service

Cleo F. Wyatt, 86, of 3815 Summit Rd., Friendship, passed away Wednesday, June 5, 2019 at Absolut of Salamanca, following a lengthy illness. Born January 17, 1933 in the Town of Wirt, he was the son of Joseph and Florence Wyatt.

Cleo grew up in the Town of Clarksville and attended the rural school there. Later he bought a dairy farm located on Summit Rd. and operated his farm his entire life.

He enjoyed the farm life and also the Senior Care Program in Olean attending their various programs.

He had no survivors, but many friends.

There will be no visitations or funeral. Cleo wished to be buried on his farm that he dearly loved. Arrangements are under the direction of the Treusdell Funeral Home, Friendship. Online condolences may be made by clicking the button below.